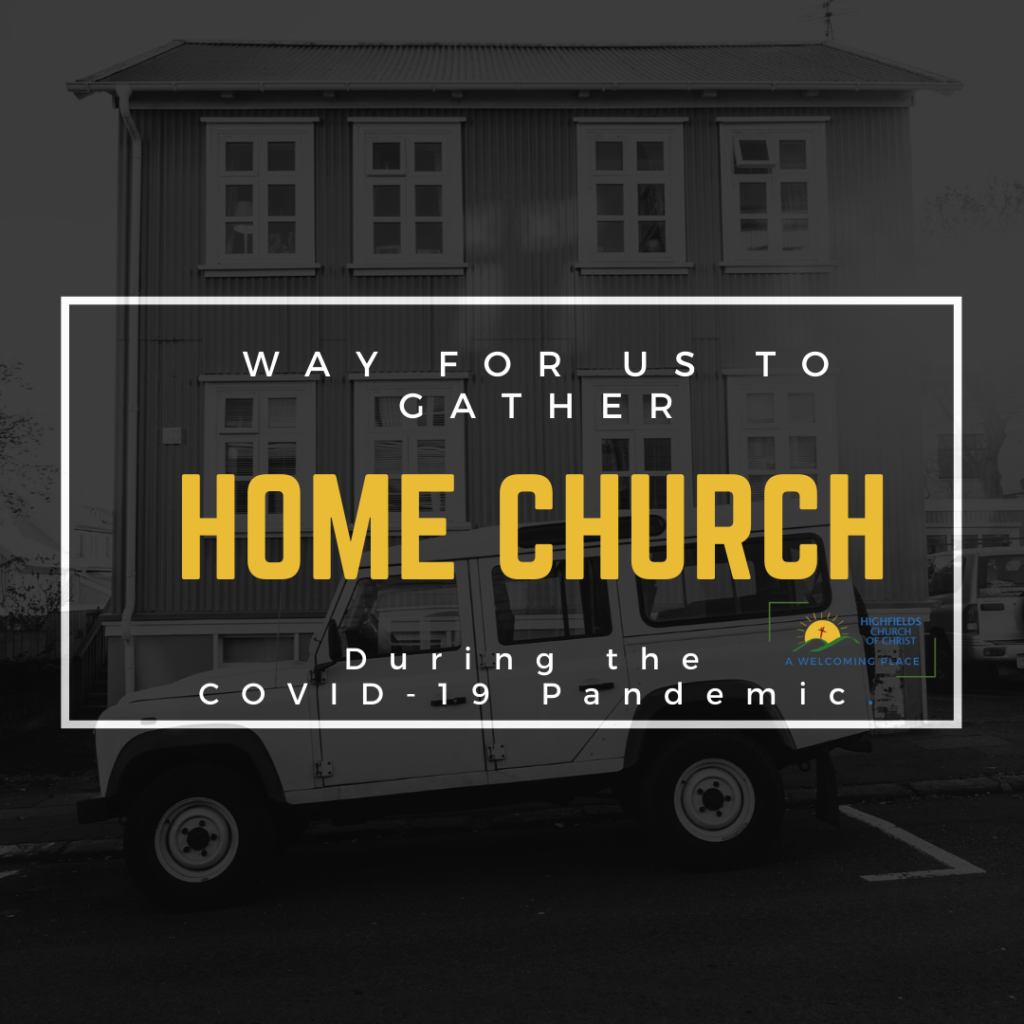 Due to recent easing of COVID-19 restrictions we have begun meeting in Home Churches. These are small group gatherings on a Sunday run by various memebers in are Church adhering to all the COVID Safe guidelines. We look forward to meeting in person again in Term 3 at Geham State School, and share the date once confirmed in accordance with all the COVID Safe guidelines.
Below you can find more details about Home Church @ Highfields CofC and if you are wanting further contact Pastor Matt by phone 0408304774 or email [email protected]
1. Contact us to be put on our weekly email list or follow our Facebook page so you can stay up to date with church news and find a Home Church.
2. Follow our Youtube to Channel to receive our weekly messages and mid-week devotionals. Click Highfields Church of Christ Youtube to check out our channel.
3. Contact your Home Church Leader regarding when your small gathering will be meeting. Then enjoy a time together on Sunday to share in our digital content and have a time of communion together.
I pray we can all do our own unique form of church together in our Home Churches on a Sunday. Please don't forget that God is with us in this time and let's reach out to each other.
Sincerely,
Matthew George
Pastor