At Highfields Church of Christ we are passionate about partnering with families to help impact the next generation. On this page you will find information about Family Events happening at our Church. You will find Parent Cues material to partner with what happens in Kid's church on Sundays and Youth on Fridays. We believe the best way to have a positive impact on the next generation is by partnering with families.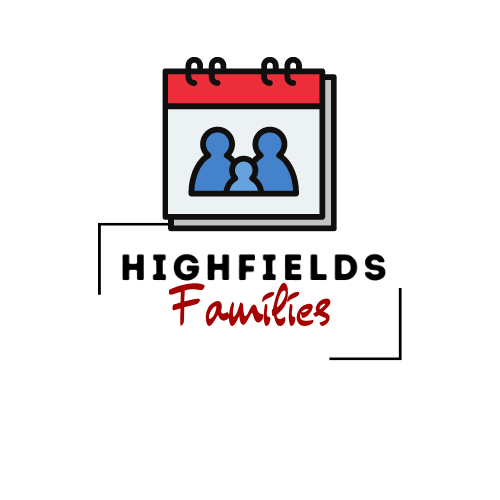 Family Events:
Family Picnic at Peacehaven Park: Sunday November 8th at Peacehaven Park Highfields from 12pm to 1pm.
BYO Food, Drinks, and Picnic Blanket due to COVID regulation. We can't wait to spend an afternoon in the park together and connecting with your family.

Kids Church Parent Cues
Theme for the month:

Offstage: Drop the Act
Integrity is choosing to be truthful in whatever you say and do.
REMEMBER THIS "Anyone who lives without blame walks safely. But anyone who takes a crooked path will get caught."
Proverbs 10:9, NIrV
Ideas for Home:
Morning Time Idea: Write a note to your child on their mirror or a sticky note on their door saying, "Be brave by being truthful with your whole life." If they ask what you mean, talk to them about being true to who they are and not bending or changing to what their friends behaviors are like. For example, if you
see someone not being kind, stand up for what is right.
Drive Time Idea: While in the car, practice celebrating everyones differences. Ask questions about favorite food, favorite music, or
favorite movie. Talk about how great it is that we all like different things and be in the same family. We can be honest about the things we like!
Meal Time Idea: Q & A FOR KIDS: Do you think there's
such thing as a little white lie? Why
or why not?
Q&A FOR PARENTS: How do you think
people describe you and your character?
How would you want them to describe you?
Bed Time Idea: When you don't tell the truth, people
find out. And when they find
out, they might stop trusting you. Your
teachers might not give you as many
privileges. Your friends may not want to
hang out with you. Bottom line: it's always
better to be truthful. Pray for each other,
that God will give you the courage to be
truthful with the people in your life.

Youth Parent Cues
Theme for Term 4: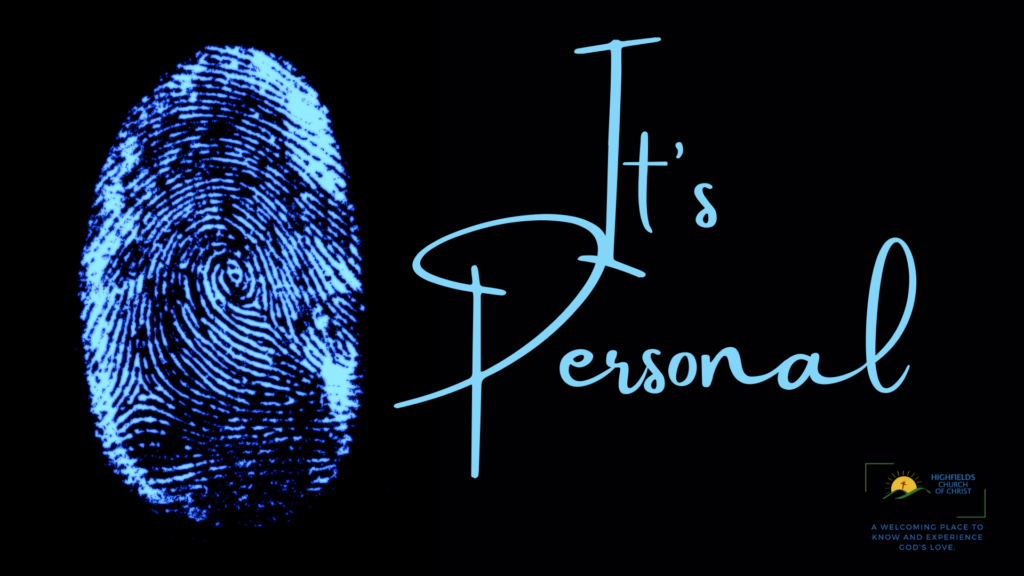 It's Personal : Jesus makes it personal when it comes to a relationship with God.
Friday October 9th: "Ice Break Night" Jesus knows you by name. [Luke 19:1-10]
Friday October 16th: "Games Night" Jesus knows what matters to you. [Philippians 2:3-4]
Friday October 23rd: "Dessert Night" Jesus understands your story. [Philippians 2:5-8]
Friday October 30th: HALF TIME BREAK
Friday November 6th: "Disney Night" Jesus loves you no matter what. [Romans 8:38-39]
Friday November 13th: "Lumberjack Night" Jesus knows your potential. [2 Corinthians 5:17]
Friday November 20th: "Chocolate Night" Jesus doesn't want your perfection. [Luke 22:54-62]
Friday November 27th: "TACO Night" Jesus did it for you not future you. [Matthew 26:67-68]
Friday December 4th: "Games Night" Jesus is a safe place. [Luke 7:1-10]
Friday December 11th: "The Art of Giving Christmas Celebration"
Ideas for Home:
Morning Time Idea: Especially in the lives of teenagers, time is precious. Before you know it, your teen will be an adult, right before
your eyes. This week take your teenager out to breakfast or coffee, your treat. Either wake up early before school or
grab brunch together over the weekend. Spend quality one on one time with them this week getting to know them
more and more.
Meal Time Idea:
This week, invite a neighbor over for dinner, and maybe invite someone you don't know as well to share a meal
with you and the family. If that's not an option, try to make an extra dinner as a family then take it to your neighbor.
Take the time to invest and get to know your neighbor, hearing their story as well as sharing parts of yours. Together as a family, make it personal for those in your
own neighborhood.
Their Time Idea:
The next time your teen asks for advice, ask them questions first before sharing your thoughts. Seek to fully
understand the situation at hand and how your teen is feeling before you seek to be understood. Try listening to what they have to say before formulating a response. Not only will your teen feel loved and understood, but you can build trust with your teen.
Bed Time Idea:
Before your teen heads off to bed, ask them to share their story with you. How would they describe their life so
far? What are some highs and lows that have helped make them who they are today? Their story could be 5 minutes long or 1 hour. As they share, listen to them distraction free. If given the chance, share part of your story with your teen
as well.